Single-pass continuous diafiltration/ultrafiltration made simpler with Delta 30 kDa regenerated cellulose and Omega™ 30 kDa PES membrane
Single-pass tangential flow filtration (SPTFF) has revolutionized the implementation of TFF in biotech, vaccine, blood plasma and other applications. The Cadence inline diafiltration (ILDF) device addresses a gap in the biopharmaceutical industry, by completing the product/technology offering for the realization of continuous processing of the final ultrafiltration/diafiltration (UF/DF) of drug substance. The Cadence ILDF module moves the biopharm industry one step closer to an end-to-end integrated continuous bioprocessing platform.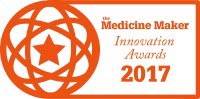 This latest addition to the Pall portfolio has many benefits, including:
Fully continuous diafiltration in the downstream processing (DSP) steps
Significantly reduced system hold-up volume
Easy to use, holderless design
Potential reduction of product damage or aggregation due to reduced residence time and shear exposure
Overview
Cadence inline diafiltration modules are preassembled and do not require a holder. Each device includes a pre-configured tubing set that is connected to a feed pump and a diafiltration buffer pump. Torque the module to the recommended setting and it is ready to operate.
The Cadence ILDF technology allows for removal factors of ≥ 3-log. Utilizing conventional TFF cassette building blocks in either Delta regenerated cellulose or Omega polyethersulfone membrane ensures accurate scalability and proven selectivity, and low protein binding attributes.
These products utilize proprietary technology, as well as technology licensed from SPF Innovations, and may be covered by one or more patents. See pall.com/patents.